Badnague Self Catering Cottage
Badnague is a well equipped cottage surrounded by stunning scenery and wide open spaces to relax and unwind.

Situated just one mile off the NC500 route near Dunbeath, Badnague is placed on a lovely, eco-friendly sheep croft (small farm). This detached cottage offers a peaceful, rural haven with ample space for a family to relax and unwind. Stunning views over croft and moorland gives a perfect location to experience wide open spaces.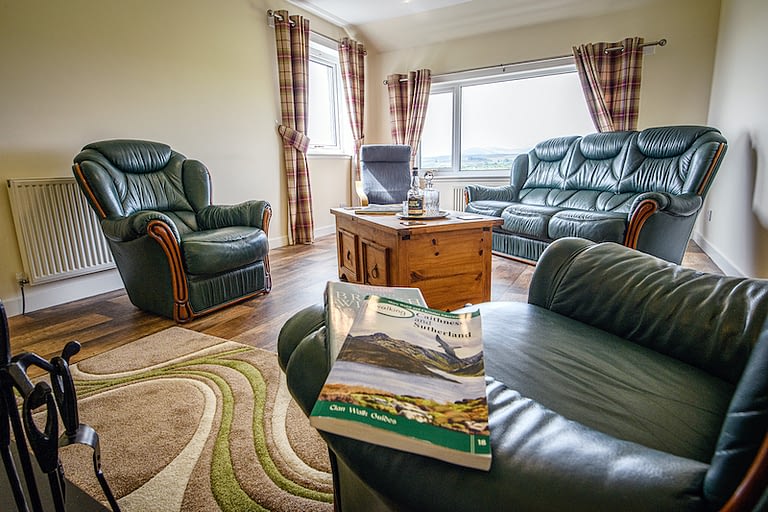 Badnague is a 3 bedroomed cottage (sleeps up to 6),  situated on the east coast of Caithness in the North Highlands of Scotland.  Located just outside the small coastal village of Dunbeath, on the NC500 route, there are wonderful coastal,  riverside and country lane walks. Beautiful, secluded, clean beaches for families and friends to explore. Explore historic sites, visit castles and experience the culture and heritage of Scotland's most northern mainland county.
All on the ground floor – one level.
Ramp entrance to conservatory entrance for those less able.
No Smoking.     Pet free. 
"What a gem in the Scottish Highlands! The cottage is brilliant; truly felt like a home away from home. It is superbly equipped. The beds are super comfortable"
Riverside walks, ancient castles, secluded beaches –
Dunbeath and Caithness has it all.

Wide open spaces to relax and unwind

Some guests prefer to find accommodation where no pets are allowed, due to allergies etc.
A rising number of accommodation providers allow pets and some visitors find it difficult to find pet free accommodation. 
Badnague is pet free.
Explore our unspoilt coastline and wide open spaces